Northern Power Equipment features products from all the main power equipment, power parts, and power tools providers.
From our website (NorthernPower.net) you can shop from the following featured providers (click a provider to view their featured power equipment inventory).
Contact us if you would like to purchase products from any of the following additional vendors.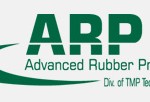 Advanced Rubber Products – Polymner Insulators 15 kV to 69 kV
Anderson
Alcan Cable
Alcoa Hardware
Alcon Connector
Alumaform
American Castings
American Electric Lighting
Armorcast
Area Lighting
A-D Tech/Arnco
Bashlin
Barfield Mfg
Bell Poles
Bethea Tool
Betz Transformers
BICC General Cable
Blackburn
Brooks Lumber
Brooks Seals
Bridges Switches
Burndy
C&D Batteries
CG Power Systems (formerly Pauwels Transformers)
CWC Rope
Cadweld
Cantex PVC
Carson Boxes
Carsonite Ind.
CDR Boxes
Connector Manufacturing Company
Concast Boxes
Conduit Pipe Products
Condux Inc
Cooper Lighting
Cooper Power
Copperweld Wire
CRC
Dark to Light
DCD Design
Delta Arrestors
Deutsch Power
Duraline
Ekstrom
Elastimold
Electrimold
Elliot Indust
Erico
Eritech
Ermco Transformers
Estex
Exide Batteries
Fairmont
Federal Pacific
Fisher Pierce
G&W Switchgear
GE Lamps
Greenlee
Hadco
Harger
Harry C. Johnson
Hastings
Hendrix Cable
Highline Fiberglass
Homac
Houston Wire
Holophane
Howard Transformers
Hughes Brothers
Huskie Tools
Ilsco
IUSI Steel Poles
Jack Moon
Joslyn
JM Eagle/P W Pipe
K-Line Insulators
Kearney
Kindorf
Klein Tools
Krenz Vents
Lapp Insulators
Lewis Mfg
Louisville Ladders
Maclean
Maysteel
McFarland Cascade
Meter Devices
Mid Central
Milbank
Morpac
Morloc
National Strand
Nehring
Newell Porcelain
Nexans
NGK-Locke
Nico Press
Nordic Fiberglass
Oshkosh
Okonite
Patton Products
Patton-Cooke
Pencell
Penn Union
Plastic Design
Plymouth Tape
Polywater
Porcelain Products
Porter Tools
Powerline Hardware
Premax markers
Precision
Preformed Line Products
PDP Fault
Radar
Richards
Royal Switchgear
RTE-Cooper
S&C Electric
Saf-T-Gard
Sefcor
Service Wire
Shamrock
Sherman Reilly
Southern States
Southwire
Speed Systems
Stella-Jones
Stranco
Travis Pattern
Turner Switches
Union Poles
Unistrut
USCO
Utilco
Valmont
Victor
Voltek
Warco
Wesanco
White Rubber
Wilcor Grounding
Yellowstone Leather